The Grace Center is our newest project – in addition to the Lubasi Children's Home, and the Lushomo Home for Girls.   Located in Kazungula, Zambia, the Grace Center has become a haven for girls and young women.    
Kazungula, Zambia is a small town on the border crossing between Zambia and Botswana.  It is surrounded by villages without running water or electricity.  The villagers survive on subsistence farming and selling souvenirs on the border.  The illiteracy rate is over 90 percent among adults. 
Up to a hundred trucks are be lined up while waiting to clear customs and cross the border, a process which typically takes 5 to 7 days.  Girls and young women can make enough money to feed their family for a month by having sex with a truck driver.  These girls are sexually and physically abused, often being taken by the truck drivers for months at a time.  Although some young women do this willingly, many are forced by family members.  This leads to a multitude of problems including the girls dropping out of school, HIV/AIDS and other sexually transmitted diseases, pregnancy, and becoming outcasts in their communities.
I want to share Hope's story (her name has been changed to protect her privacy).  Hope is a young girl I met in 2016 shortly after the Grace Center opened its doors.
Hope is twelve years old.  Small for her age, she has braids and a delicate face.  She lives three miles from Kazungula in a small village with her mother and two younger brothers. She walks three miles to school every weekday.  When she returns home in the afternoon, she carries two pails of water back to her family since the village has no running water.
There are some days Hope does not go to school.  She stays with a truck driver at the border crossing where she can make up to $10 a day.  This is enough to feed her family for weeks.  Hope is the only member of her family who reads and writes.   She loves school and has high marks.  She would like to become a teacher.  Her family, and other villagers are now shunning her because she is not considered "pure".  Hope does not want to go back to her village, or continue this work, but she has no other choice. 
Today, Hope is fourteen years old and is one of the students at the Grace Center. She continues her education at a local school, but after school she comes to the Grace Center for additional computer training and tailoring classes.  Hope has received much needed healthcare and counseling.  The Grace Center has helped her family with food, and has registered her brothers in the local school.   Unfortunately, Hope is only one of thousands of girls in the area who experience sexual exploitation.  The Grace Center has been able to help several hundred girls and their families in the past two years through a grass roots program which focuses on education and community involvement.
The Grace Center project is part of a sustainable model which gives the girls control of their futures through education, career training, and, most importantly, a sense of self-esteem. 
The Grace Center provides the following programs:
Training programs in computer skills, tailoring and catering. We hope to expand these programs to boys and young men in the next year.
A catering and restaurant facility are in the last stages of construction which will offer training, and employment opportunities in the hospitality industry. The area is one of Africa's busiest tourist areas due to the proximity of Victoria Falls, and multiple safari destinations. 
Community outreach programs – including education on the dangers of sexual exploitation, school registration, and healthcare information.
Farming programs in the villages to help increase crop yields and preserve fruits and vegetables using solar drying techniques. The vegetables and dried fruits can then be sold in the local markets.
Childcare for the young women who have babies and toddlers in order to make it easier for them to stay in school.
Social service programs working hand in hand with the Zambian government to target and help the girls and families who are most vulnerable. This includes health care and legal services.
Employment opportunities for the local community.  The administrators, house mothers, teachers, building caretakers, and outreach workers, are all Zambians who live nearby.
Before...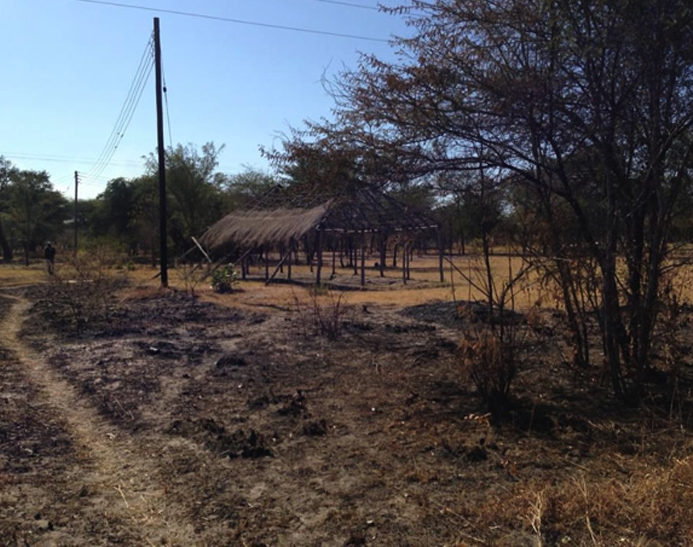 After!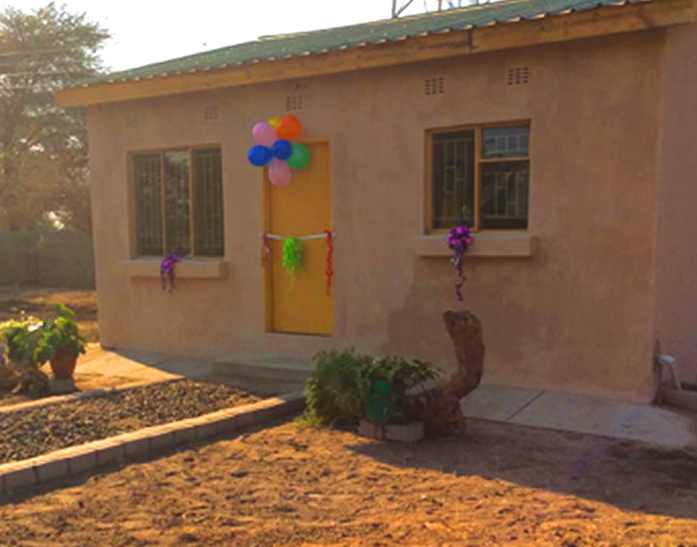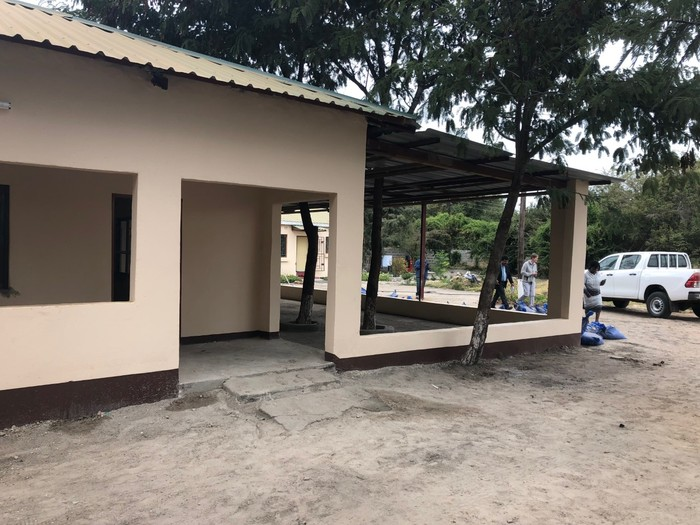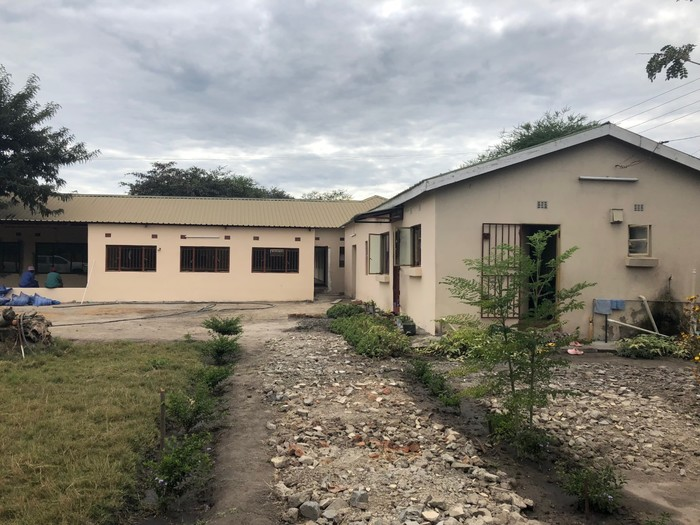 The Grace Center
Kazungula, Zambia, 2018
Our students, recent graduates and teachers of Grace House.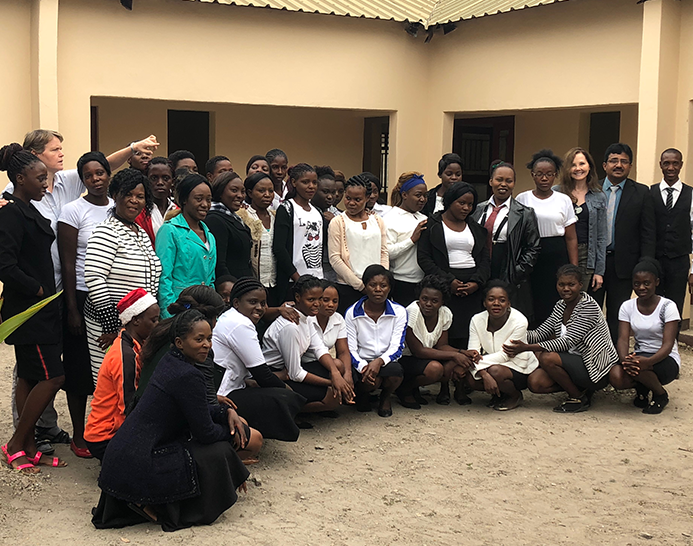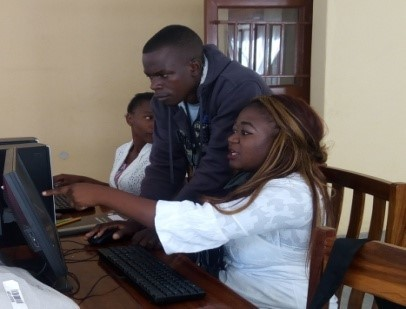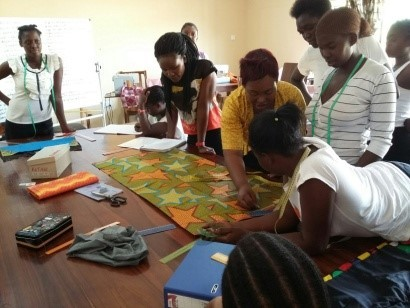 Let's build
something
incredible.
Help build a future for these beautiful children.
Become a part of the Lubasi Home Family and The Grace Center.